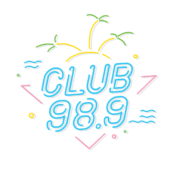 Each Friday and Saturday Night from 7PM-12Midnight, you get the chance to get dressed up and step on the other side of the velvet rope at Club 989. Playing all upbeat dance, EDM, pop and hip-hop songs from the 90's and 2000's, you're sure to bust a move to these jams.
Artists like Amber, Real McCoy, Deadmau5, Kaskade, Avicii, Le Click, Darude, Technotronic, 2Unlimited, Martin Garrix, David Guetta, Paul Oakenfold, Rednex, Aqua, Haddaway, LMFAO, 50Cent, and so many more!
You're always a V.I.P. member at Club 989!